Located in the heart of the country's central business district (MCBD), SHARVD® by RVDBlawg (RVD Business and Law Outsourcing Group, Inc.) is the only co-working space with uniquely-designed support services for the convergence of business and law.
SHARVD® offers private spaces for maximum productivity, communal spaces for team collaboration, flexible spaces for squad expansion and creative think-tank rooms for vital decisions. With US, UK, and EU-trained legal practitioners and business executives at its helm, SHARVD® is driven by the growth of existing ventures and the launch of new and transformative solutions.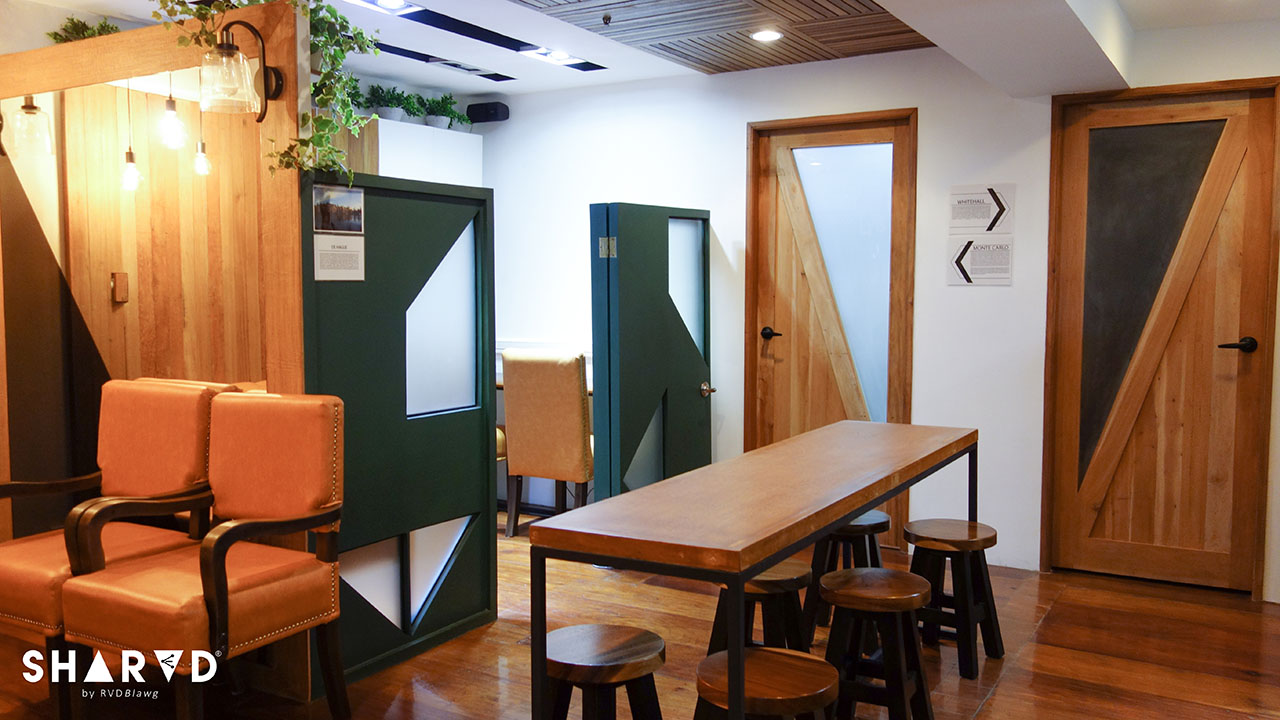 Here at SHARVD, we make sure that our space is conducive for the convergence of ideas! Experience something new only at the first co-working space for business and law in the Philippines.
EXECUTIVE OFFICES
PHP 46,850