Located in the heart of the country's central business district, SHARVD® by RVDBlawg (RVD Business and Law Outsourcing Group, Inc.) is the only incubation hub with uniquely-designed support services for the convergence of business and law.
SHARVD empowers start-up and established businesses with custom curated services, from co-working spaces to virtual assistance, and many more. As an incubation hub, our community supports businesses with scoping, designing, and launching innovative and transformative solutions in the professional market. The growth of existing ventures and the creation of newer business endeavors drives our community to be a one stop service provider.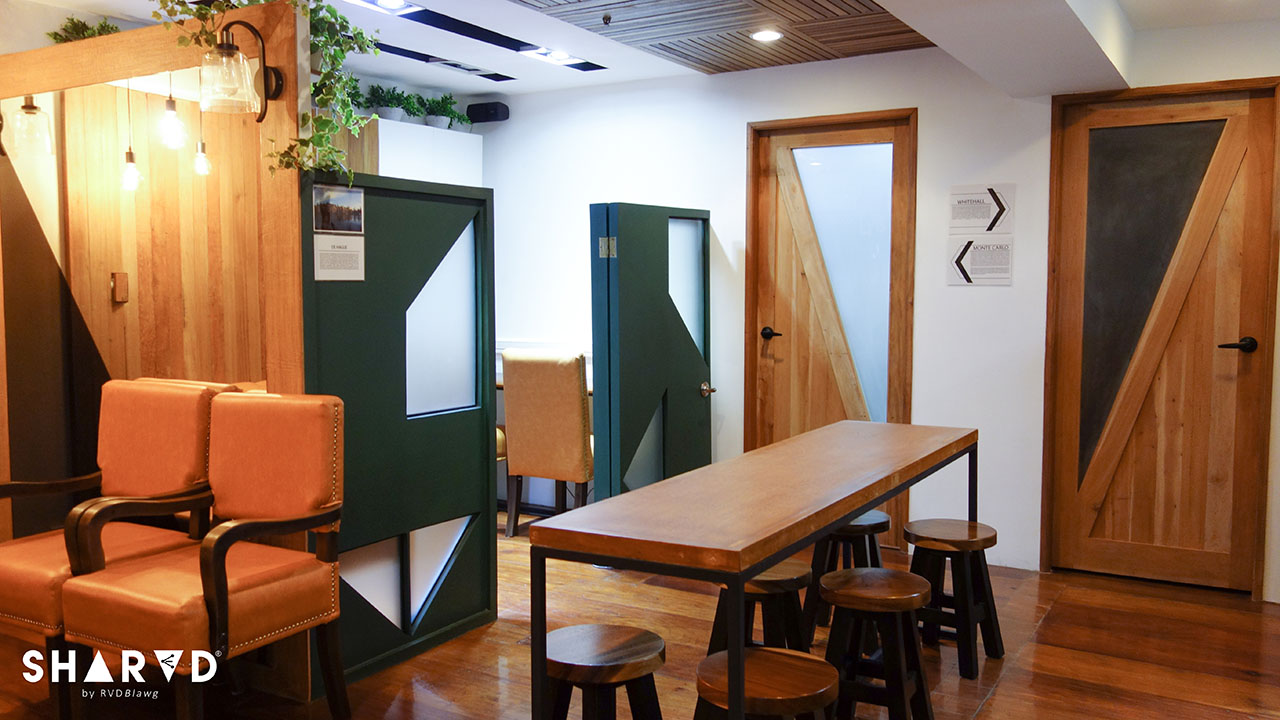 Here at SHARVD, we make sure that our space is conducive for the convergence of ideas! Experience something new only at the first co-working space for business and law in the Philippines.
EXECUTIVE OFFICES
PHP 46,850